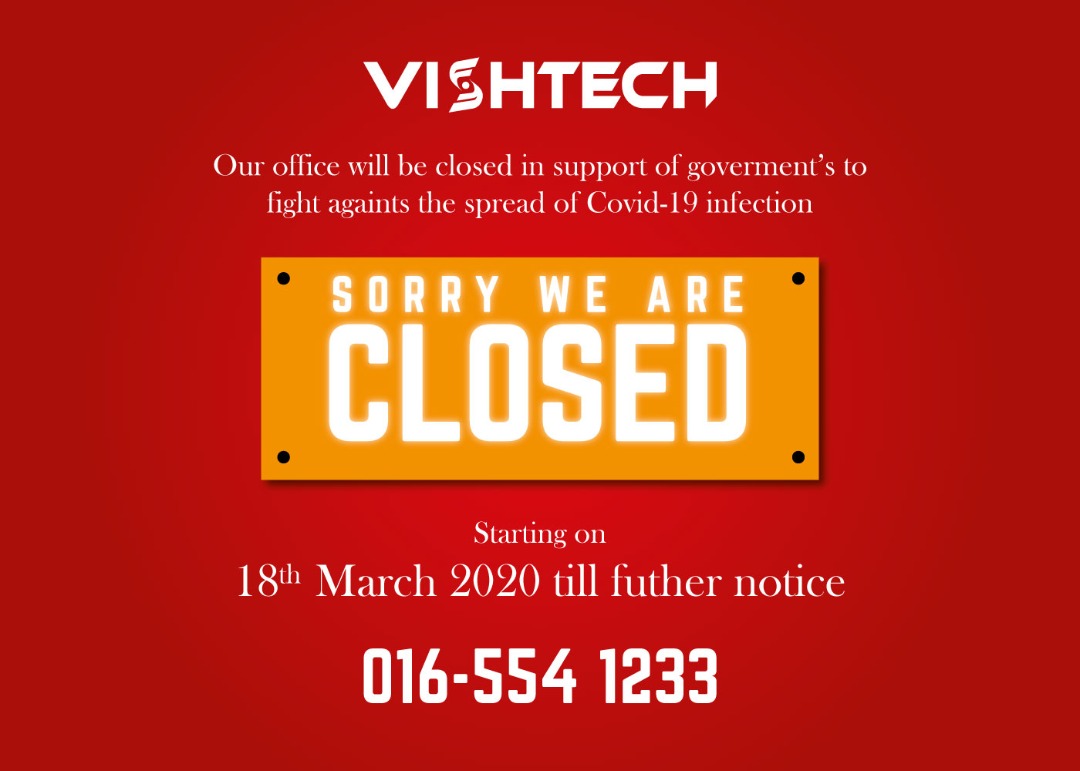 18 Mar, 2020
Our office will be closed in support of the government to fight against the spread of Covid-19 infections on 23rd March 2020 until further notice.
Our technical team will still be working 24x7 to provide you with round-the-clock technical assistance.
Therefore, please do not hesitate to contact us via our TICKETING SYSTEM should you encounter any technical difficulty.
Regards
Sales Team